SMTES Students Received a Certificate of Achievement from Senator Stec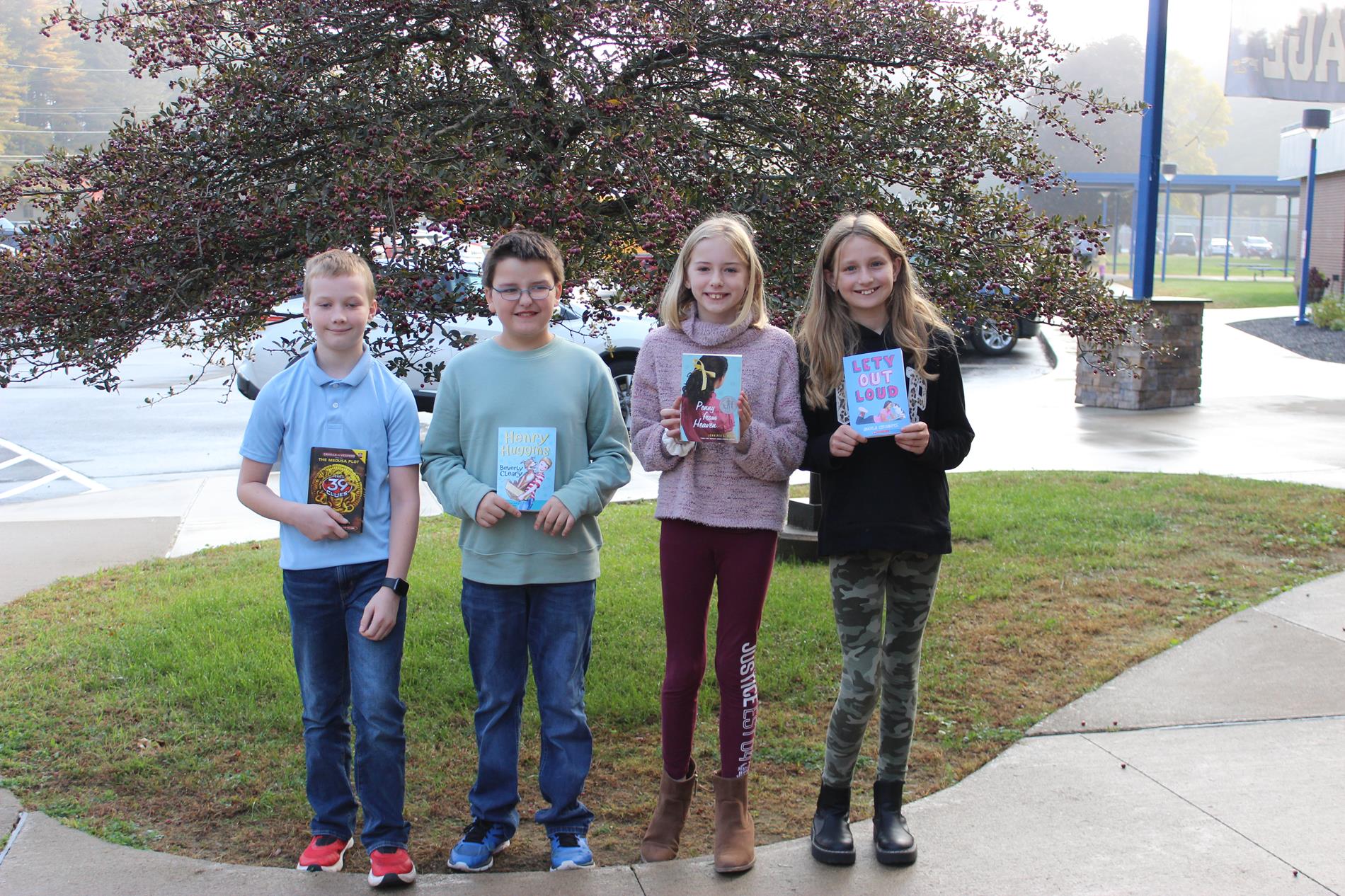 ---
Each summer, parents and guardians are invited to enter their child's summer reading activity into the New York State Senate's Summer Reading Program. All children who read three or more books over the summer received a Certificate of Achievement from NYS Senator Dan Stec. They also got to choose a brand new book to keep!
We are very proud of the Stuart M. Townsend Elementary School students pictured below for succeeding in this Summer Reading Program. In particular, we want to recognize our sixth grade students for participating in this program for their final year:
Ethan Fournier is proud of his reading accomplishments. When asked about reading, he thinks of mythology and fantasies and would encourage anyone interested in that genre to check out the Percy Jackson series.
Molly Herberick has a powerful memory of reading her first chapter book (she thinks it was about a magical pony) and how proud she felt when she finished it. For our young elementary students, she recommends one of her childhood favorites, Bad Kitty. For our older readers, she recommends reading the Amulet series.
Parker Lee remembers how she loved to read under a tented bed. She also remembers reading with her mom when she was young. Parker enjoyed Little Critter books and Dr. Seuss books. For readers getting into longer chapter books, she recommends the Magic Tree House series.
Joshua Pillusky-Rituno really enjoys books that are funny. He highly recommends the Dogman series. He is looking forward to reading more Dogman books, especially the Cat Kid books.
If your child didn't participate in the NYS Senate Summer Reading Program this year, please keep an eye on this website and sign up for next summer!